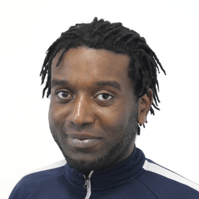 Learn here about Joe and how we're helping him - in his own words.


Meet Joe.

Joe became homeless after being released from prison. With no money, nowhere to live, his situation rapidly deteriorated on the streets with the physical and mental stress that comes with homelessness.

This month, he's made a huge, positive change.

He's been accepted onto the Beam platform to get trained in a trade.

Through Beam, Joe had sought to raise close to £4000 to realise his dream of working within his local community - providing a valuable and quality plumbing service that would allow him set his life back on the right path.

Supported by a Beam case worker, and the general public's generosity, he will complete his training and go on to find work. Plentific have donated 10% of his training this month, helping him take a few extra steps towards realising his ambition, and will support him in the future to find work through our housing provider partners.

He's the first of a series of homeless people that Plentific will sponsor to get trained in a trade, then get into work.

This is what Joe has to say:

"I would like to say thank you for your donation and your support throughout my journey. My dream is to become a plumber, have my own van and business, and travel the world with my partner.

[You have] helped me to see life from a different prospective and made me understand that it's never too late."
---
At Plentific, we work with social housing providers to improve repairs and maintenance work - and with it, open up big company contracts to local businesses. We do this because we believe very strongly in building local communities while making operations work better for our clients.
This means we are eager to collaborate with those who support our mission-driven approach. Beam takes referrals from charities, training people at leading third party providers and placing them with local employers, usually in the trades.
Our collaboration means we not only support Beam's cause with donations but also offer opportunities for future employment to those with the drive, but not the means, to change their lives for the better.
To read more about our partnership with Beam,
read this
.
To see how easy Beam makes it for you to donate to Joe, and others like him,
click here
.